Designed of soft, flexible rubber, UV protected and 3M® bonding
Dripper Guard prevents boat hull stains caused by boat thru-hulls. It's perfect for any component on your boat that has a thru-hull! Ideal for preventing stains from air conditioner, sink, generator, shower, bilge pump, bait well, and sump pump thru-hulls. Forget the boat hull cleaner and make your boat maintenance a breeze with Dripper Guard.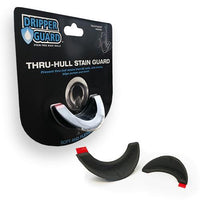 Dripper Guard®
Dripper Guard is designed of the highest quality soft rubber material for flexibility and UV protected for durability. Dripper Guard uses 3M® premium bonding system for a secure adhesion and an easy do-it-yourself installation. Available in two colors and two sizes for fitting thru-hulls up to 2 5/8" and includes a one year limited warranty.
Buy Now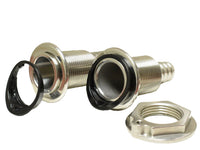 New! Premium Stainless Steel Thru Hulls
316 stainless steel thru hull
Barbed hose fitting 
Electro-polished for mirror finish
Low profile flange
Gasket eliminates need for caulk 
Stainless steel nut with ground screw
Flexible stain guard included 
Buy Now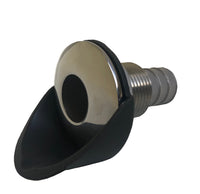 Dripper Guard® PRO
Designed of soft flexible rubber and integrated with the thru-hull, the PRO provides the same amazing protection from hull stains! 
BUY NOW
FEATURES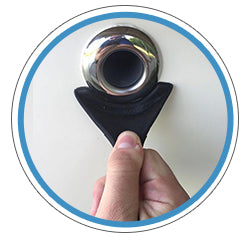 Guaranteed Secure Bond
The Dripper Guard uses a 3M high-strength adhesive system for a secure bond between fiberglass and polymer rubber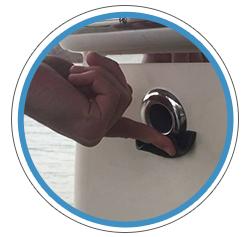 Flexible and Durable
Being made of soft polymer rubber allows the Dripper Guard to flex and bend as necessary, so it will last through pressure washing and hits up against the dock. Its UV protection prevents fading and cracking for long lasting protection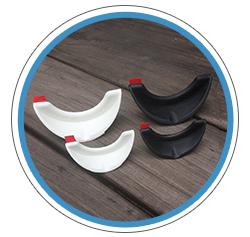 2 Colors and Sizes
Available in white or black. Fits thru-hulls up to 2 5/8" outside diameter.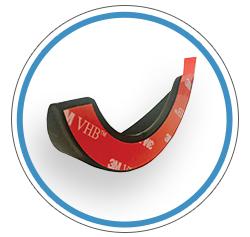 Easy Do-It-Yourself Installation
Simple prep — peel 3M backing and press along the bottom edge of your thru-hull.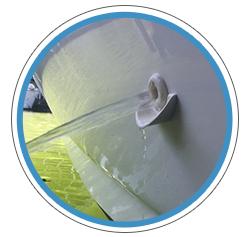 Patented Channel Design
Re-directs water out and away from the hull preventing drips down the side and eliminates stains and water sediment build up
Videos
PREVENT BOAT HULL STAINS
Avoid costly and labor-intensive boat maintenance and ensure your boat stays stain-free and looking great with Dripper Guard!
Watch More Videos!